By Software Arts
Contact Method:


Outside US: Skype ID: pcmrp_support

Click on the icon to start skype
Email: Support@pcmrp.com

Click on the icon to email us

Office Hour:
8:00AM - 12:00AM 1:00PM - 5:00PM Pacific Standard Time Mondy - Friday
Remote In Support Option:

For Remote In Support
Using GoToAssist, Call Software Arts Inc.
then click on the icon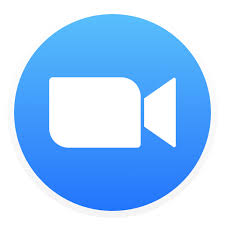 For Remote In Support

Using Zoom, Call Software Arts Inc.
then click on the icon
We also have the following support areas available on-line:
MRP 101

- provides a brief overview of each module through slideshows and videos.

IT 101

- provides information concerning various aspects of using pc/MRP in a single and multi-user environment.

Visual FoxPro 101

- provides help with commands and usage of Microsoft's Visual FoxPro language.

Support Files - downloadable reports and utilities.
pc/MRP Manual - current downloadable manual in PDF format.
pc/MRP Support Package Overview
A 1-year Software Arts. Inc. support contract ($995.00 USD) contains:

6-hours cap of support time

Immediate upgrade to current version

All major updates to pc/MRP

All revisions to your currently supported version are always free.
In addition to providing phone and email support, we are now able, with your permission, to remotely access your computer to help solve any problems you may be having with your copy of pc/MRP. Read our Support Policy
IMPORTANT POLICY CHANGE: Companies whose support contract has been expired for more than 1 year will be charged an additional $200.00 for each year skipped up to a maximum of $1,795 for a new support contract.
pc/MRP Trial/Demo
Each product trial starts off with 60 minutes of support time to help the customer get started with the workings and implementation of pc/MRP.
Free support expires after 1 year or when the 60 minutes are used up.
pc/MRP offers an option to view an online demo on our computer (call Software Arts first):
Software Arts, Inc. can provide an online pc/MRP demo by allowing you to view our computer's demo system as we demonstrate the product.
Your technical support person will ask you to link to pc/MRP's demo viewer then enter the support key that will be provided to you.
pc/MRP support files
Earn free pc/MRP technical support
To earn free technical support through our customer referral program click here.